Skyline Translation Services
Leading the way in translations from English & French and Arabic
Skyline Translation is your go-to professional agency for all language needs. Be it the translation of a personal or business letter, a technical manual, or consistent translation requirements, we assure you of our expert capabilities and extensive experience in the field. Our mission is to become leaders in the language services industry by delivering unparalleled language solutions to a diverse clientele.
At Skyline Translation, we take immense pride in delivering the highest quality translation services at fair and reasonable rates. Our team is available 24/7 to cater to your translation needs, providing precise translation services. Our translators, professionally trained and backed by years of experience, ensure the highest standard of work.
We strive tirelessly to serve you at our best. With commitment coursing through our veins, we revel in our work, akin to the sweet awakening of spring mornings. Our entire team is dedicated to our craft, and we take joy in providing you with superior translation services.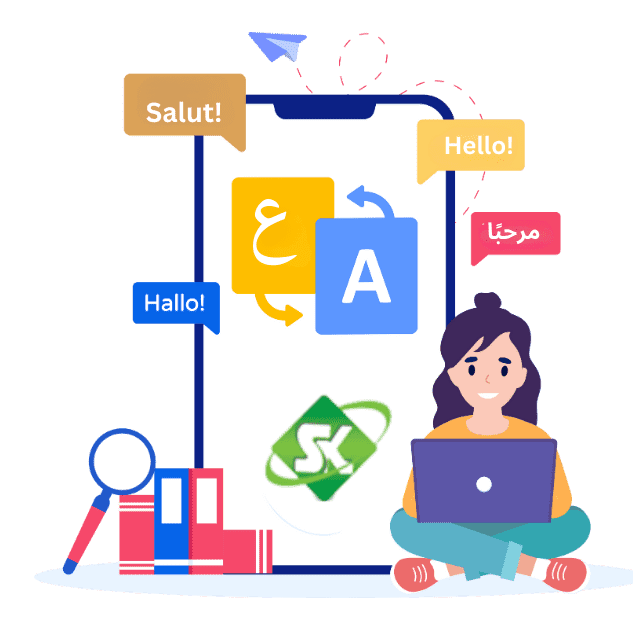 We guarantee the timely delivery of your translation projects at competitive pricing, without compromising on quality or deadlines. Our pricing model is not only cost-effective but is designed to provide maximum value. All translation projects are managed by native, educated, and highly experienced translators who ensure superior quality in every task.
We don't just promise; we deliver on our commitments, assuring you of a seamless translation experience tailored to your needs.
Website Translation service
In addition to translation, we offer website localization services to ensure that your website is not only translated but also culturally adapted to your target markets. We use leading translation plugins, such as WPML, Polylang, and others, to facilitate seamless translation and localization of your WordPress website. This service includes installation, setup, and management of these plugins, ensuring your website is accessible in the languages of your choice. Read more! 
Are You Impressed With Our Amazing work?
Start Your Next Translation Project With Skyline Translation Services
Perfect work, Perfect translation, Impressive work